Phone: 0800 20 50 50
Fax: 09 300 3704

P O Box 18292
Auckland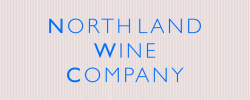 Director
Graham Cowley
021 423841

info at northlandwine.co.nz
The Northland Wine Company has received a bronze medal for its first commercial release the 2003 Serine Villages.
The Bragato is the annual conference for the wine industry and as part of that event wines are assessed by independent judges on the same basis as the other more public wine shows. However in this case the medals are awarded to the grower of the grapes as distinct from the winery.
Serine Villages 2003 was made in a ready to drink now style and its easy drinkablity is reflected in this award.